h
Your Community Bar And Grill
In Ottawa, ON
Keep an eye on our facebook page for events we have planned , live entertainment every Thursday for the months of December and January with local musicians , and we post our daily lunch special from Monday to Friday
Thurs Dec 12th Larry Garnett 7pm
Thurs Dec 19th Ken Workman 7pm
Thurs Jan 9th Spencer Scharf 7pm
Thurs Jan 16th John Allaire 7pm
Thurs Jan 23rd Exposure Duo 7pm
Thurs Jan 30th Jim Cochrane 7pm
We are also proud to announce that we are the new owners of the" Metcalfe Jets Jr Hockey Club". We offer exciting sponsorship packages for the Jets with advertising at the Games ,as well as the restaurant ( contact jason@metcalfefare.com ) for details.
Contact jason@metcalfefare.com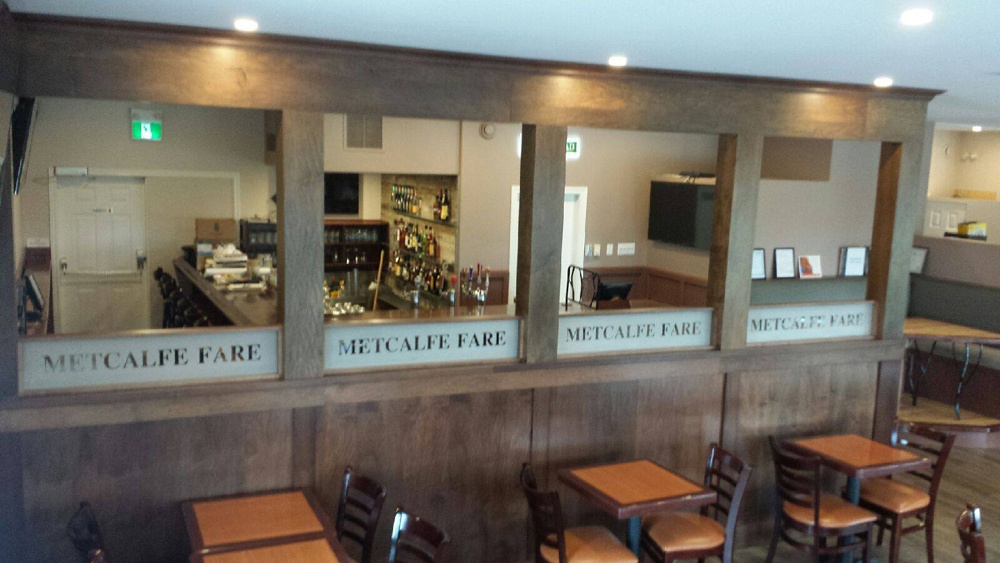 Visit Our Restaurant For:
Mon-11am-10pm
Tue-630am-10pm
Wed-630am-10pm
Thu-630am-11pm
Fri-630am-12am
Sat-630am-11pm
Sun-630am-10pm
CLOSING TIMES ARE BASED ON NUMBER OF CUSTOMERS, WE DO AND WILL STAY OPEN LATER. ALL TIMES POSTED ARE THE EARLIEST WE WILL CLOSE.
A Bar For Any Occasion
Join us during all Ottawa Senators and RedBlacks games
Now taking reservations for Parties of all kinds..
Call and reserve now for all your Birthday, Team, Social Events of any kind.
We are happy to do it. We will cater your needs .
Platter Menus will be available (just ask for details ).